God formed woman and man, and unified them in a relation of marriage. The Bible tells us that in creating man God realized that he was not satisfied because he did not find in all created beings a creature that would complete him. You need to find out the difference between wedding reception and ceremony.
Definition of marriage
It is called "wedding" or "marriage," the ceremony in which two people establish their marital relations, that is, it is the civil or religious union of two people.
Generally, this is taken as a rite, which serves as a formal event, to formalize the union between two individuals before someone else, who usually serves as a regulatory entity; Depending on the culture in which it takes place, the process may change, due to the customs and traditions of the place.
Wedding reception:
Everything you need to know to plan a perfect wedding reception! Planning for wedding ceremony vs reception is tough. How to find the perfect place, what food to serve and more?
The first tip is to start by thinking about the best events you have ever been as a guest. Whether it was weddings, birthday parties, work events, or dinners, they probably had something in common.
When planning your reception, try to look with the perspective of the guests. What do you really need and want to be fully satisfied? How do you like to feel at a party? Try to plan a wedding that suits your style and personality, but also that your loved ones remember with joy.
Cocktail
Cocktail is a good option and cheaper than a dinner. Fried and baked salted and canapés are usually served. A hot option is also finger foods. For drinks, serve cocktails, smoothies with and without alcohol, sodas, sparkling and still water, beer and whiskey. Table with salad, with a hot dish like pasta. The pasta may have a red sauce and a white sauce.
Lunch
It is usually a cheaper option than dinner which tends to be more exquisite. Due to the time it can also be much more economical than menu served at night.
Dining
Serving dinner at the wedding reception is the classic and traditional option. The way it will be served can vary. At English-style dinner guests are served the table with ready-made portions. Already the French dinner the dishes that make up the menu is the taste of each guest and also served the table.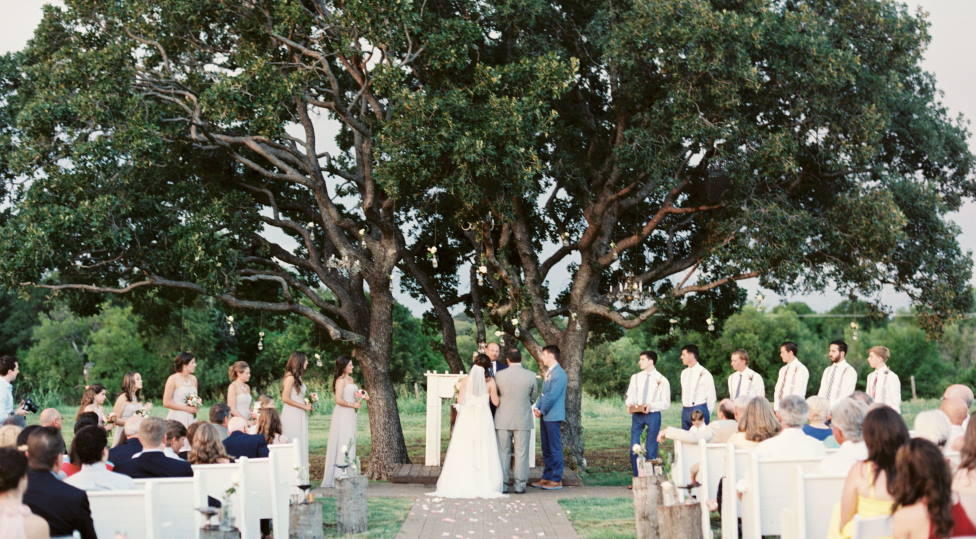 Champagne Cake Champagne
Cake is a good saving for a reception. It can be served day, night and anywhere. Just be careful not to be close to lunch and dinner so guests don't go hungry. Please also kindly state in the invitation that there will be only one toast after the ceremony.
Barbecue
A good choice, for a relaxed wedding. The barbecue should be well organized with quality meats, waiters to serve and a good salad table.
Brunch
It is a meal of British origin that combines breakfast with lunch. The menu is varied and can feature scrambled eggs with bacon, cereals, fruit salad, vegetable salads, jelly pancakes, fruit juice, tea and coffee to sweet and savory pies, cold meats, breads, cookies, cakes, etc.