People take excursions to the Grand Canyon to connect with nature, for the same reason there are couples who decide to get married at the Grand Canyon on the cliffs, feeling the breeze at 4 thousand feet. If you have something in mind at a specific site, you must process a special permit issued by the National Park and can be scheduled up to one year in advance.
No chairs or flowers or loud music are allowed. Two locations must be chosen in case the first one cannot be obtained. One of the recommended sites for weddings is the Shoshone viewpoint, as well as the multi-use building called "The Sanctuary of the Times".
Get married in a helicopter
For those in love they are also offered the option of taking their votes on a helicopter, with a little time you can organize a luxury tour, being picked up in Las Vegas in limousine and then being transported to an idyllic site flying in a helicopter.
Some of the ideal places for this purpose is the Valley of Fire, flying over the Mojave Desert and Lake Mead. In that place you can take photographs of the Grand Canyon helicopter wedding that could be enlarged as the size of the room as posters.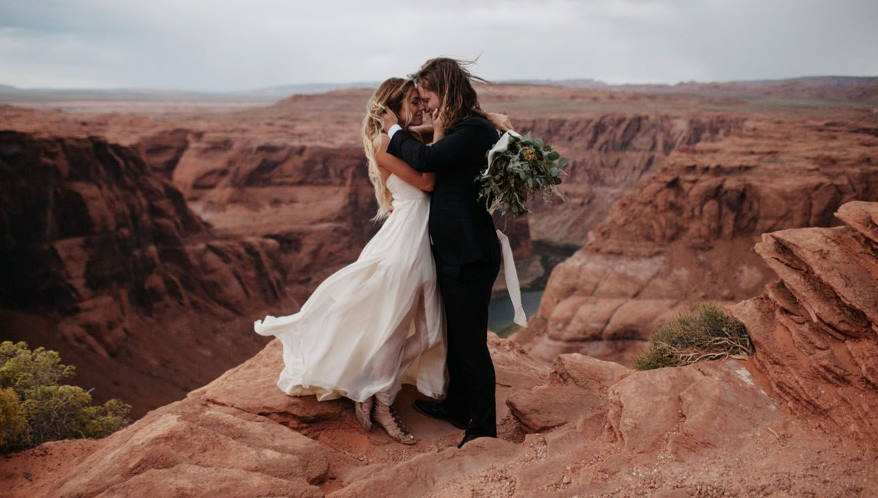 Wedding on the Precipice
Saying "I do" on the edge of a cliff seems the greatest act of bravery that exists and many have decided to perform their ceremonies in the most popular viewpoints of the National Park. Regardless of the type of wedding, it can be traditional, Christian, Celtic, Native American, Buddhist, ethnic etc. Etc.
Some have taken the option of carrying out their wedding and subsequently holding the party in another location, so their weddings at Grand Canyon can take place in the dream place and celebrate in a much more appropriate flirt for it.
Wedding suspended in the Air
There is something for everyone and weddings held in the Grand Canyon can be quite original. A happy couple decided to marry on the zip lines located at the Hualapai Ranch, 500 feet above the floor, with a spectacular view.
To marry, the imagination is the limit and apparently in the Grand Canyon the original ideas abound to have the Sun as a witness, or the Moon, depending on the time at which the ceremony takes place.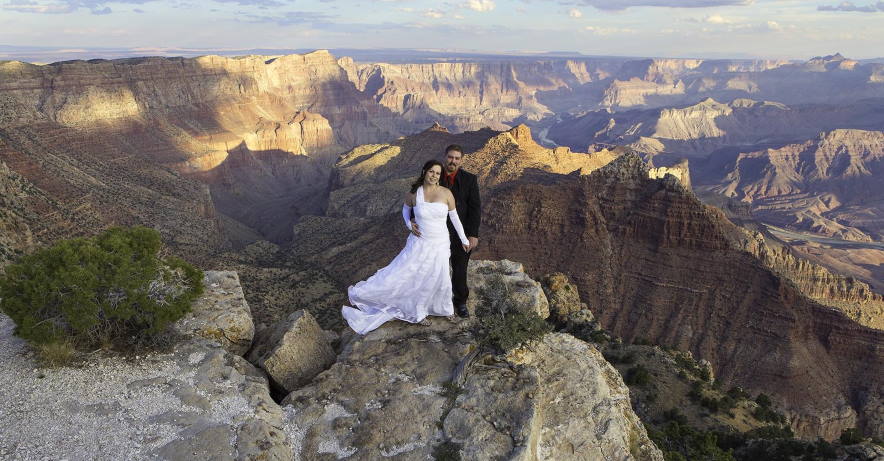 Express Wedding
There are services that offer the possibility of marrying only one day in advance, even on the same day. This requires obtaining a marriage license and a minister will present at the agreed place within the Grand Canyon of the Colorado to perform the ceremony.
You can have guests or just go the couple, it is a practical way to get married in one of the most beautiful places on earth. If you want to get married, make your trip to the Grand Canyon with a white dress and get married there, you will not regret it.